University of Victoria Campus Lands, 1992
Image: University Gardens, Chapel, Phoenix Theatre, Faculty Club and Fine Arts completed. Visual Arts Building under construction. Warm-up track and all weather field hockey pitch under construction. Commonwealth Games Athletes Village/student housing and daycare under construction. George and Ida Halpern Graduate Student Society Centre, Petch Building and new Engineering Office Wing completed. Mystic Vale preserve acquired jointly by the provincial government, Municipality of Saanich and the University of Victoria.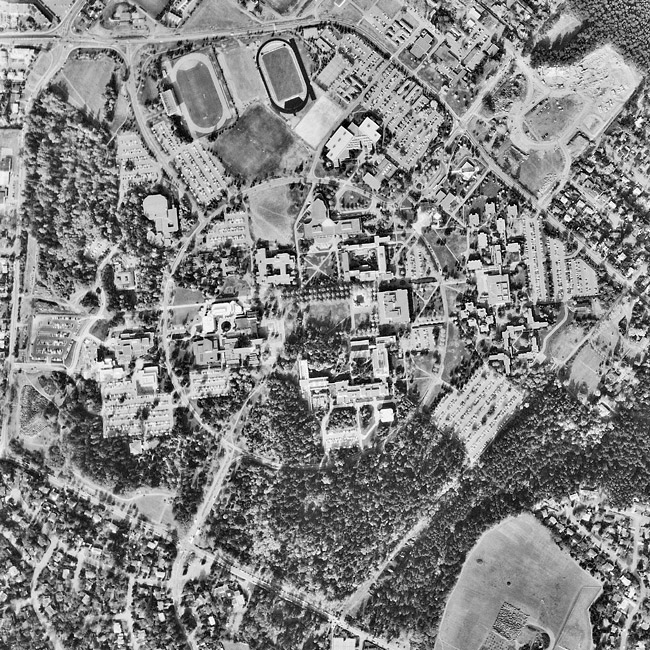 Source: Maps BC 92139-207.