Gordon Head Airfield, 1932
The University of Victoria is situated in Gordon Head, a suburban district a few miles north-east of Victoria. For hundreds of years, the Gordon Head land was home to a variety of people, including Songhees First Nations, Hudson's Bay Company settlers, farmers, green house growers and entrepreneurs. In 1931, an airfield was added to the rural landscape for use by pilots, air shows and a flying club for boys and girls called Skyroads. It consisted of a nose hangar for repairing planes, and two long runways that formed an X on the campus landscape where the University Centre and Centennial Stadium are now situated.
Image: The Gordon Head air landing strip was 1500 feet long. The photograph was taken September 8, 1932.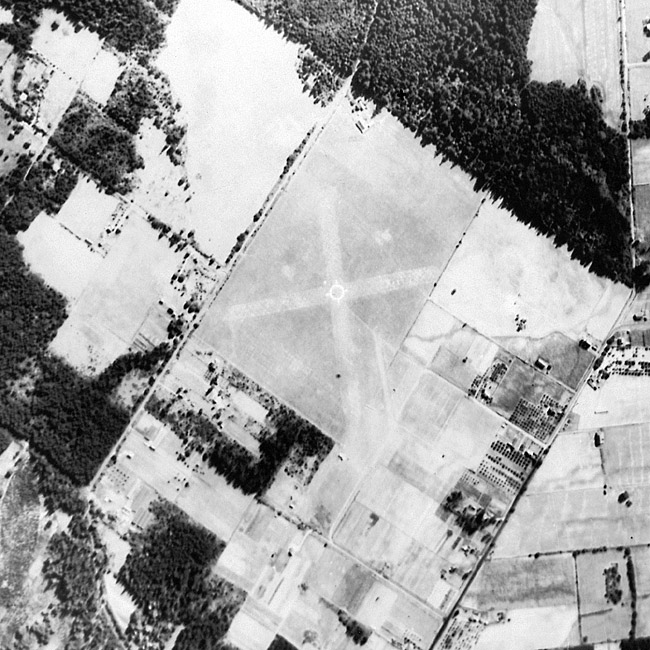 Source: National Air Photo Library, A4517-57