Gordon Head Army Camp, 1940-1943
The Second World War was only a few months old when great changes came to the peaceful pastures of Finnerty Road. Following the outbreak of war in September 1939, the Canadian government decided to improve its defences on the Pacific coast.
New training camps had to be established all across Canada to prepare recruits for army service. The Gordon Head Army Camp was completed in the autumn of 1940. During 1940-1943, the camp was known as the Officer's Training Centre of Western Canada.
Image: Officer's Training Centre, Gordon Head Camp, 1942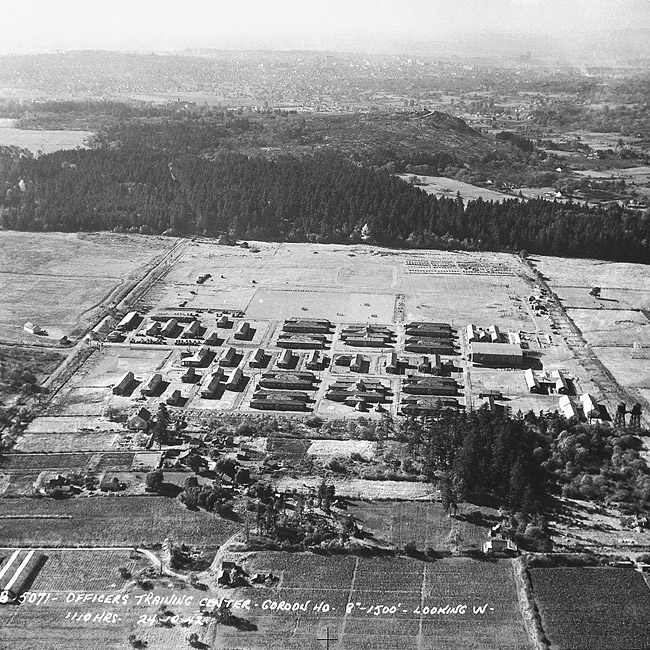 Source: National Archives of Canada, PA184977