University of Victoria Campus Lands, 1997
Image: New Stadium track, East Stadium with seating and storage, warm-up track and a new artificial turf field. Student Union Building and Bookstore additions, Campus Security Building, new transit exchange by the Bookstore, and converted old transit exchange to bike storage. David and Dorothy Lam Family Housing, and the Commonwealth Village cluster housing. Engineering Laboratory Wing, Business and Economics Building, 1996 Classroom Building, Parking Lot 10, Visual Arts Building, and Gordon Head Recreation Centre (upper left hand corner).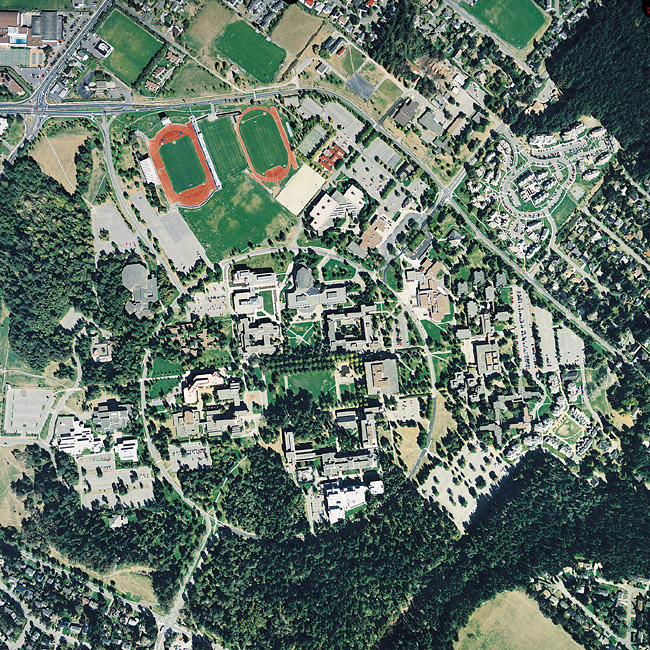 Source: UVic Facilities Management.