A Campus Emerges, 1961
In 1959, owing to pressures from increasing enrollment at Victoria College, the University Development Board made two major purchases of land: the Gordon Head Army Camp and adjoining property from the Federal Government for $115,500; and 141 acres of forested land from the Hudson's Bay Company in Oak Bay for $438,235.
In the spring of 1961, the Board of Governors hired an architectural company from San Francisco, Wurster, Bernardi and Emmons, to come to Victoria to develop a master plan for the new University campus. The designers created a plan that was like an open garden campus, in keeping with the well tended landscaping of the Victoria region.
Image: Programmatic Area Allotment: Victoria University First Stage Development, 1961-63. May 1, 1961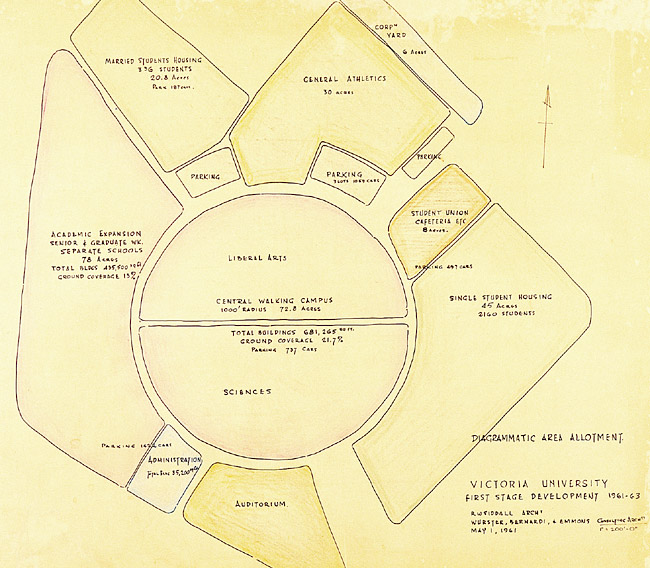 Source: R. W. Siddall. "Report on the Master Plan for the Campus Planning Committee, University of Victoria." April 15, 1965. UVic Archives 11.902 #44.